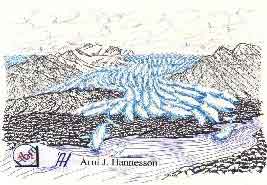 You know what snow looks like. Mountains and stars, too. But when
you're on this glacier, they'll all look like nothing you've ever seen before.
You can come prepared for the weather; but no matter what you do, you'll
never be ready for the experience. Iceland will change you. They're both
a lot closer than you think. To learn more, explore www.exploriceland.com.