About Vatnajokull.com
Iceland, with its extreme landscapes—thundering waterfalls, raging glacial rivers, vast sand deserts, and simmering hot springs, has long attracted the more daring travel set. Inspired by Iceland.
Vatnaj?kull is by far the largest glacier in Europe (8,400 km2). It is situated in south-east Iceland and covers 8% of the total area of the country. On the glacier there is a travel service which specializes in adventurous excursions in the Vatnaj?kull area and its surroundings. You can choose between organized skidoo-tours, snowmobile, superjeep-safari, ice-climbing, trekking and sailing between the icebergs in J?kuls?rl?n.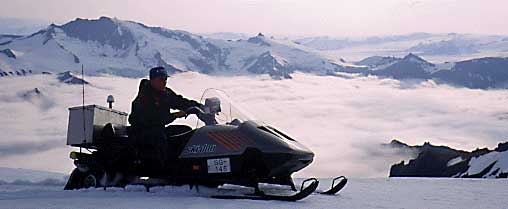 South-East part of Iceland is an area og increasing tourist development. From Hofn, a fishing village on the southeast coast you can start most of the tours and also from the National Park, Skaftafell.